Our Team
Our Purpose
Our goal is that you & your family look back in 20 or 30 years & say:
'Working with Paul & his team was one of the best financial decision we've ever made!'"
Cindy S Bojanski, CFP®
Joint Work Associate
What you should know
Cindy is a comprehensive financial advisor with a detailed understanding of retirement distribution planning. As a former bank trust officer, she spent 10 years helping families manage the distribution of wealth and reconcile their estates. Her perspective gets our clients to think past the accumulating phase in life and consider a proactive tax efficient plan for retirement. Her unique knowledge, experience and dedication to serving clients are second to none.

What are you passionate about?
Having lost a parent unexpectedly at a young age and seeing the impact that can have, I am passionate about having the proper planning in place to ensure that, regardless of what the future brings, finances are not a concern and family harmony is maintained.

What do you want to be remembered for?
Most important to me is how my children remember me. I hope they remember a loving mother who put them first and instilled in them the values of hard work, integrity and service to others so they can continue to have an impact on people.

Favorite quote?
"Don't worry about failures, worry about the chances you miss when you don't even try." – Jack Canfield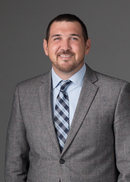 Jared Rohrer, MBA
Director of Investment Services
Office 402-891-2308

What you should know
Our clients love working with Jared because of his excellent client service and responsiveness. Our investment business growth and 99% client retention rate is a testament to his client-centric focus. As their primary investment contact, Jared works diligently to help our clients understand their investments enabling them to make more well-informed financial decisions.

What's one thing you'd like to do before you die?
One thing I would love to see at some point in my life are the Holy Lands. It would be amazing to walk where Jesus walked, and to see the places I've only had a chance to read about. I believe it's arguably the most historically rich place in the world and would definitely put it atop my bucket list.

What would you want to be remembered for?
Having a heart for helping and serving others.

Who's been the most influential person in your life?
My Mom and Dad, who have taught me faith, values, and work ethic.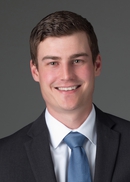 Kurtis Kammerer
Director of Insurance Services
Mobile 402-891-2305

What you should know
As a life insurance subject-matter expert, Kurtis regularly helps our clients understand that life insurance isn't only beneficial for its death benefit, but even more so for its tax, investment, and collateral benefits. His expertise is integral in helping our clients see how life insurance can and should play a role in their overall financial success.

Favorite movie quote?
"Heroes get remembered, but legends never die." – Sandlot

One thing you'd like to do before you die?
I'd like to build a home by hand. No one really does that kind of thing anymore and I've always loved building things from scratch.

Vacation of a lifetime?
One day playing golf at Augusta National with my grandpa who taught me the game. I think that would be really special!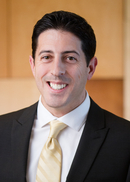 Isaiah Olson, MBA
Director of Client Services
Office 402-829-3399

What you should know
As Paul's "right hand man" in the field, Isaiah acts as a liaison to the team and coordinates next steps and follow through. He helps bring what Paul does in the field back to the team so we can execute. The advantages of this is that he is able to communicate with our team almost immediately, giving us the ability to follow up and engage with clients more quickly.

What would you want to be remembered for?
For the strength and courage to follow my dreams.

What are some of your favorite books?

"Game of Life & How to Play It" by Florence Scovel Shinn – When my grandfather heard I was starting down a new career path, he sent this book to me. The sentimental value, as well as the message, is something I hold dear to my heart.
"Relentless: From Good to Great to Unstoppable" by Tim S. Grover – Direct, blunt, and brutally honest. It gives insight into leadership and excellence, and what has taken the greats to the top of their profession.
Favorite quote?
"The quality of a person's life is in direct proportion to their commitment to excellence."
– Vince Lombardi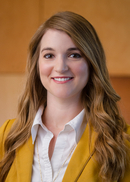 Jennifer Samuelson
Client Service Manager
Office 402-891-2306

What you should know
As our Client Service Manager, Jen is the central point of communication between our clients and the team. Whether she's managing the calendar, coordinate events or overseeing the client experience, she creates an atmosphere and experience for our clients that is not only amazing, but memorable.

One bucket list item?
A mission trip in Africa – Our church partners with the Christ-centered ministry Possibilities Africa, which is a great organization working to teach and empower Africans. Over the years I have had the privilege to get to know the Ministry Director and assist in the fundraising efforts. I would love to have the opportunity to be there in person, visit the communities, meet the people and help in any way I can.

What's your most prized possession?
I would say my Bible because I have notes and highlighted verses that have impacted me throughout my life. It's always amazing to look back and see how God has answered prayers.

If your life was a movie, which actress would play you?
Reese Witherspoon – She's one of my favorite actresses and I love how in many of her movies she a woman with gumption. She represents a mix of girly yet strong, and smart yet light-hearted. She stands firm in what she believes in and stands up for others.